iaian7
»
blog
John Einselen, 15.06.13
Based on social media feeds, iOS7 seems to be hated by designers, but loved by those who have actually used it. Having not installed it yet myself, and being a rather picky designer to boot, my reaction certainly veers more towards the negative! Though I'm excited to try it out once the beta builds solidify a little more.
To read my full write up on the subject and what I think is needed for natural, intuitive interface designs, head on over to the Vectorform Blog.
iaian7
»
blog
John Einselen, 11.11.12
During the month of November, a number of the men at Vectorform grew moustaches to raise awareness and funds for men's cancer research. Having worn some sort of beard for the past decade, I figured the best solution would be to slowly remove hair till all I had left was a moustache. A reverse moustache growing challenge, if you will.
Here's the series of portraits I created!
You can check out the individual photos on Flickr.
iaian7
»
tutorials
»
lightwave
John Einselen, 13.09.12
Bubbles are just plain fun, and after reading a post by Milivoj Popovic on the Newtek Forum, I was inspired to try some experiments myself! The self-imposed guidelines were simple; using a single simple surface, texture it procedurally in such a way as to evoke both depth and surface detail, emulating the undulating colours, specular complexity, and volumetric look of the soap foam you might find in a bubble bath or kitchen sink.
Check out the article for the details and project file download.
iaian7
»
tutorials
»
photoshop
John Einselen, 9.08.12
How to set up anaglyph compositing in Adobe Photoshop, with Anachrome, Trioscopic, and ColorCode variations.
iaian7
»
tutorials
»
aftereffects
John Einselen, 16.07.12
Watch my video tutorial Red Giant QuickTip #67: Realistic Dust Hits to see how dust effects in After Effects can be seamlessly integrating with rendered footage from any 3D package.

iaian7
»
blog
John Einselen, 31.03.12
"The creative minds Apple once claimed to champion may well be looking elsewhere…to glimpse a terminal end is devastating."
iaian7
»
code
»
dashboard
John Einselen, 14.02.12
Modicon is designed to use the LibICNS utilities and ImageMagick to batch process .icns format icons with simple levels and HSL adjustments.
iaian7
»
code
»
dashboard
John Einselen, 14.02.12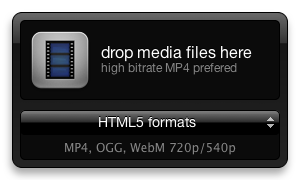 Simplifies the batch processing of videos, either preparing DSLR footage for editing in Final Cut Pro (conversion of MP4 or AVCHD media to ProRes422), or creating the necessary formats for HTML5 video playback (scaled MP4, OGG, and WebM formats).
iaian7
»
code
»
dashboard
John Einselen, 14.02.12
A simple batch processing interface for the PNGquant command line utility, Crusher helps quickly manage high quality 24-bit PNG compression by preserving full transparency while still greatly reducing file size.
iaian7
»
blog
»
recipes
John Einselen, 14.02.12
A variation on soda bread, Welsh griddle cakes were a favourite of mine growing up. Over the years I've tweaked and adapted the recipe, which makes around 36 cakes.