iaian7
»
tutorials
»
lightwave
John Einselen, 29.11.11
At Vectorform we get to work on a lot of high profile brands, and Disney's Tron: Legacy HTML5 online graphic novel experience was no exception! Given a tight deadline, we created an interactive graphic novel that leveraged animations, effects, and audio made possible by the latest HTML5 technology.
Such a cool experience needed a unique intro screen and loading animation, something that was a bit more specialised than just a simple bar. Working on two rotating pieces that would lock together at 100%, I knew the style would need to remain consistent with the established look of the graphic novel, ink strokes and all. Instead of trying to illustrate each animation frame by hand, I turned to Lightwave.
iaian7
»
blog
»
poetry
John Einselen, 23.11.11
Recommended reading: Proverbs 14:30, 27:4, Colossians 2:2-3,
Ephesians 1:18, and for good measure, so many more.
For jealousy I tossed away the crown,
And trampled it 'neath the feet.
For jealousy I ripped the cloak apart,
And tatters blow down the street.
For jealousy I bitterly wept and gnashed and screamed,
And mourned and loathed and cried.
For jealousy I cursed the empty skies,
And knew, "I should have died."
For jealously my gaze would follow,
My terrible destruction,
A fellow all my equal,
But for my mind's dysfunction.
For jealousy I lost my clothes,
My gold, my joy, my self.
For jealousy I lost my soul…
Because I forgot my wealth.
iaian7
»
tutorials
»
illustrator
John Einselen, 26.09.11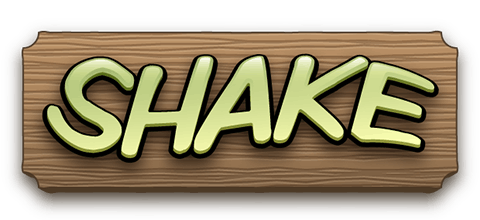 Whenever I'm given the chance, I love building procedural effects. Instead of spending a couple hours illustrating type effects in Illustrator, I'd much rather build a layer style that does it for me; then when the inevitable change requests start pouring in, I just retype the text instead of starting over on an illustration. Here's how!
iaian7
»
blog
»
recipes
John Einselen, 20.06.11
What do fresh peaches, chilli powder, and lime salted chips have in common? More than you might think, and they can make a uniquely delicious nacho dish.
iaian7
»
blog
»
recipes
John Einselen, 7.06.11
Sharp and pungent, this was inspired by a key lime cheese ball I sampled a while back. It was a bit on the mild side, and of course contained sugar, so here's my version! Healthier, and with just a bit more punch, but ridiculously simple to make.
iaian7
»
blog
»
poetry
John Einselen, 7.06.11
Strength, fails as conduit to,
the furious sun inside.
Trapped, temporal body form,
no time is left to bide.
Swiftly, though the tempest spins,
and deep within it boils.
Thick, the skin of earthy jail,
escape still cruelly foils.
Filled, with all of life and love,
exuberant feelings tole.
Hearts, will only burst,
the aneurism of our soul.
iaian7
»
blog
»
poetry
John Einselen, 16.05.11
Started in 2008 after dreaming of my grandfather, the poem remained unfinished at just two stanzas until his death on May 12th, 2011. After writing two more stanzas, it was recorded late the night before the funeral and played during the service. Forgive the roughness, I'm not the greatest musician! Instruments include neck-style dulcimer and irish whistle.
Hello my weeping daughter,
hello my bright eyed sons…
Fear not for I am just travelling,
to see beyond the sun.
Long have I walked these pastures,
to work and weathered hands…
And now to go before you,
to tread the golden lands.
Torn back, the sky has faded,
but light has only grown…
All shadows run and flee,
before the fire-ry throne.
Though mourning me, my lass,
and time is slow to pass…
Spring rain has washed the land,
and I, by the blood of the Lamb.
Hello my weeping daughter,
hello my bright eyed sons…
Fear not for I am just travelling,
to see beyond the sun.
iaian7
»
blog
»
recipes
John Einselen, 24.04.11
A delightful way to cook broccoli, roasting skips the mushy pitfalls of boiling, steaming, or microwaving. The results are flavourful, crisp, and even buttery!
iaian7
»
blog
John Einselen, 21.02.11
I work with a lot of files as a digital artist; while most assets are project specific and management is simple, I'm also always collecting images for research, reference, and inspiration. Wouldn't it be lovely if I could catalog and tag my collections to more quickly access a wide range of subjects? Especially as I want to better organise and consolidate my research on, say, historical costuming for Roman legionnaires, architectural inspirations from ancient Asia, painting styles of the Renaissance, typography from the 1920's…
There are quite a few options in OS X, but no clear winners for me when reading the available reviews and website articles. Not that there aren't some great reviews (such as the comparisons over on Minimal Design), but none of them seemed to address the issues and needs I was seeing in my own workflow. Setting out to test the apps myself, I've documented my (admittedly limited) impressions using the following list as a baseline for features and functionality.
iaian7
»
blog
John Einselen, 16.02.11
Though I rather like Safari's find feature (command+f brings up the search bar, or command+g to find again without even opening the UI), there are countless times when I've needed a good find & replace function. Copying content into TextWrangler just to do basic text replacement is a huge hassle! Though a dedicated extension would be really nice, I figured a simple bookmarklet could do the trick. Sadly, after a few minutes of searching via Google, I didn't find much; a few examples, but they attempted to modify all page elements, or were incomplete. I needed something more reliable for editing content only within the currently selected input or text field. So I wrote my own.
The following code should work in most modern browsers (though I've only tested it in Safari), and even escapes most regex special character to help prevent weird errors (solution via simonwillison.net).
javascript: var el=document.activeElement; if(el.value){ var findVal=prompt('Find this:',''); if(findVal){ var findRegex=new RegExp(findVal.replace(/[-[\]{}()*+?.,\\^$|#\s]/g,'\\$&'),'gi'); var resultsNumber=el.value.match(findRegex); if(resultsNumber){ var replaceVal=prompt('Replace with:',''); if(replaceVal){ if(confirm('Are you sure you want to replace '+resultsNumber.length+' occurances of %22'+findVal+'%22 with %22'+replaceVal+'%22?'))el.value=el.value.replace(findRegex,replaceVal); } }else{alert('Sorry, no matches found for %22'+findVal+'%22');} } }else{alert('Sorry, no text field is selected');}
To use it yourself, just drag the following link into your bookmark bar (the script has been compressed for brevity's sake).
Find & Replacebrowser bookmarklet
Keep in mind this is offered with no guarantees; you accept full responsibility, and I recommend saving your data first, just in case.
Make sure the desired text field is active, then click the bookmark to start the process. If it's one of the first nine bookmarks, you can even use a keyboard shortcut to activate it by pressing command+[number key] (bookmarks are numbered starting with 1). The script will ask for the search term, the replacement term, and confirmation (along with the final number of terms being replaced). You can cancel at any point by simply pressing the escape key, and the script double checks the validity of the input at every step. For example, if you enter a search term that's not present, the script will interrupt before you waste any time entering the desired replacement term. Nice!
There is one known limitation: it doesn't work with text fields inside an iFrame. Without helper scripts embedded in the parent page, it can't tell there's a completely different HTML document it should be paying attention too.