iaian7
»
blog
John Einselen, 24.12.11
For years I'd been mentally tossing around ideas for a Christmas video, using character vignettes and impressionistic environments. It was a fun idea, but I never really thought about producing it until last year…
In 2010, Bridge Community Church held the first annual Come to the Manger event; an art exhibit with hundreds of nativities, nativity ornaments, and nativity themed decorations from around the world. Along with snacks, music, and other fun activities, we needed a video to introduce the Christmas story to visitors. Unfortunately we couldn't find anything that worked well, and ended up showing a segment of the Charlie Brown Christmas special. Though there wasn't time to create our own short film in time for the event, I started working on a script using Biblical passages with a blend of Old Testament prophecies and New Testament accounts regarding the birth of Jesus.
Preproduction
While progress was slow, I began working on roughing out each scene in Newtek Lightwave. With previsualisations for every digital and live action shot, I even mocked up the limitations of a 10×20' greenscreen, splitting larger groups of people into individual pieces that could be put back together in compositing. Knowing that scheduling actors could be problematic, planning from the begining to shoot each character separately simply gave us a lot more flexibility.

Inspirations and references were found in classical paintings and religious artwork from around the world. Christ came for all, and the intention was to encapsulate that thought in every level of the production design. Clothing, architecture, landscapes; all were based in different cultures, periods, and styles from all over the globe.
We kicked things off at church with a massive meeting in July of 2011, where I laid out the vision for the project and showed a rough cut of the film using previs footage and a temporary soundtrack. From there, it took off! Dorothy Glasgow, a costumer who has worked for years in the Detroit theatre scene, agreed to head up costuming, while worship leader Scott Crecelius agreed to head up music. The crew quickly grew as other people from the church joined in, helping out with scripture copyright permission, casting, props, and so much more.
Live action
The church balcony was set aside for filming, and I set up a greenscreen stage using equipment purchased on eBay. Arrays of CFL lights ensured the production was environmentally conscious while also keeping heat manageable on set. Props were limited to items characters directly interacted with, and pieces were borrowed from congregation members and another local church. Several props were built by Jim Landback, including a custom manger that was matched with a digital model.
Each character was filmed separately, scheduled over a three week period. The angels were the most dramatic challenge in terms of setup; a custom bike seat was mounted on a wooden pillar covered in green fabric, multiple fans were added, and the camera was mounted on a 10.5' stand! Other characters were challenging due to the sheer number of scenes needed in the 1 hour time slot we had for most actors. The magi, for example, had three distinct locations with major lighting changes. By God's grace, it all worked out, and we got the footage needed to put the video together.
Effects and editing
After the shoots were wrapped up, the footage was processed in Adobe After Effects and Red Giant's Magic Bullet suite. Noise removal, colour correction, rotoscoping (both manual and tracked), chroma keying, and beauty passes were rendered out to flat files for use later in the compositing process. Pre-rendering footage can speed things up considerably, especially when dealing with render intensive effects like grain modification and keying.


Unfortunately, by the time I finally got to creating the environments there was less than a month left until the 2011 Come to the Manger event! Using the temporary sets created during the previs process, I mixed photographic textures and procedural shading to quickly detail the locations.

Some modelling updates were made, new pieces built where needed, and environments were fleshed out using matte paintings created in Adobe Photoshop.


Lighting and lens effects were created using Video Copilot's Optical Flares plugin, and final grading was handled in Magic Bullet Looks. Without Apple's full Final Cut Studio on my laptop, I ended up editing narration audio in Garage Band and the video in Final Cut Express.
Release

The second annual Come to the Manger event was a huge success and a lot of fun. I'm not sure how many people came through, but the turnout was even better than last year! Groups of all ages enjoyed the exhibits, food, and music; from young families to residents of the local retirement communities. The World Nativity Project was shown in one of the side rooms as visitors finished up the experience.
The video is released online, free for anyone to use in their Church or Christmas event. You can download an HD media file from Vimeo (if you are signed in), or directly from Dropbox. Please remember that copyright notices must remain in place, and the film should not be modified, but otherwise, share and enjoy!
Finished…almost
There are still plenty of pieces left to be done. Extras haven't been added yet (villagers in Bethlehem, field workers in Nazareth), and environments need some work. A number of languages are spoken at Bridge Community Church, and portions of the bulletin are even printed in English, Spanish, Mandarin, Japanese, and Tamil. Right now the soundtrack is only available in English, but we're planning on expanding to as many languages as we can get permission for and record, along with adding subtitles for the hearing impaired.
Thank you to all – for your help, hard work, encouragement, and support. It's been an incredible project, and I'm hugely thankful I got to be a part of it!
Merry Christmas to all, and God bless.
iaian7
»
tutorials
»
lightwave
John Einselen, 29.11.11
At Vectorform we get to work on a lot of high profile brands, and Disney's Tron: Legacy HTML5 online graphic novel experience was no exception! Given a tight deadline, we created an interactive graphic novel that leveraged animations, effects, and audio made possible by the latest HTML5 technology.
Such a cool experience needed a unique intro screen and loading animation, something that was a bit more specialised than just a simple bar. Working on two rotating pieces that would lock together at 100%, I knew the style would need to remain consistent with the established look of the graphic novel, ink strokes and all. Instead of trying to illustrate each animation frame by hand, I turned to Lightwave.
iaian7
»
blog
»
poetry
John Einselen, 23.11.11
Recommended reading: Proverbs 14:30, 27:4, Colossians 2:2-3,
Ephesians 1:18, and for good measure, so many more.
For jealousy I tossed away the crown,
And trampled it 'neath the feet.
For jealousy I ripped the cloak apart,
And tatters blow down the street.
For jealousy I bitterly wept and gnashed and screamed,
And mourned and loathed and cried.
For jealousy I cursed the empty skies,
And knew, "I should have died."
For jealously my gaze would follow,
My terrible destruction,
A fellow all my equal,
But for my mind's dysfunction.
For jealousy I lost my clothes,
My gold, my joy, my self.
For jealousy I lost my soul…
Because I forgot my wealth.
iaian7
»
tutorials
»
illustrator
John Einselen, 26.09.11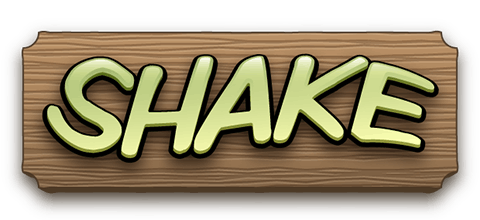 Whenever I'm given the chance, I love building procedural effects. Instead of spending a couple hours illustrating type effects in Illustrator, I'd much rather build a layer style that does it for me; then when the inevitable change requests start pouring in, I just retype the text instead of starting over on an illustration. Here's how!
iaian7
»
blog
»
recipes
John Einselen, 20.06.11
What do fresh peaches, chilli powder, and lime salted chips have in common? More than you might think, and they can make a uniquely delicious nacho dish.
iaian7
»
blog
»
recipes
John Einselen, 7.06.11
Sharp and pungent, this was inspired by a key lime cheese ball I sampled a while back. It was a bit on the mild side, and of course contained sugar, so here's my version! Healthier, and with just a bit more punch, but ridiculously simple to make.
iaian7
»
blog
»
poetry
John Einselen, 7.06.11
Strength, fails as conduit to,
the furious sun inside.
Trapped, temporal body form,
no time is left to bide.
Swiftly, though the tempest spins,
and deep within it boils.
Thick, the skin of earthy jail,
escape still cruelly foils.
Filled, with all of life and love,
exuberant feelings tole.
Hearts, will only burst,
the aneurism of our soul.
iaian7
»
blog
»
poetry
John Einselen, 16.05.11
Started in 2008 after dreaming of my grandfather, the poem remained unfinished at just two stanzas until his death on May 12th, 2011. After writing two more stanzas, it was recorded late the night before the funeral and played during the service. Forgive the roughness, I'm not the greatest musician! Instruments include neck-style dulcimer and irish whistle.
Hello my weeping daughter,
hello my bright eyed sons…
Fear not for I am just travelling,
to see beyond the sun.
Long have I walked these pastures,
to work and weathered hands…
And now to go before you,
to tread the golden lands.
Torn back, the sky has faded,
but light has only grown…
All shadows run and flee,
before the fire-ry throne.
Though mourning me, my lass,
and time is slow to pass…
Spring rain has washed the land,
and I, by the blood of the Lamb.
Hello my weeping daughter,
hello my bright eyed sons…
Fear not for I am just travelling,
to see beyond the sun.
iaian7
»
blog
»
recipes
John Einselen, 24.04.11
A delightful way to cook broccoli, roasting skips the mushy pitfalls of boiling, steaming, or microwaving. The results are flavourful, crisp, and even buttery!
iaian7
»
blog
John Einselen, 21.02.11
I work with a lot of files as a digital artist; while most assets are project specific and management is simple, I'm also always collecting images for research, reference, and inspiration. Wouldn't it be lovely if I could catalog and tag my collections to more quickly access a wide range of subjects? Especially as I want to better organise and consolidate my research on, say, historical costuming for Roman legionnaires, architectural inspirations from ancient Asia, painting styles of the Renaissance, typography from the 1920's…
There are quite a few options in OS X, but no clear winners for me when reading the available reviews and website articles. Not that there aren't some great reviews (such as the comparisons over on Minimal Design), but none of them seemed to address the issues and needs I was seeing in my own workflow. Setting out to test the apps myself, I've documented my (admittedly limited) impressions using the following list as a baseline for features and functionality.