iaian7
»
tutorials
»
lightwave
John Einselen, 13.09.12 (updated 17.09.12)
Bubbles are just plain fun, and after reading a post by Milivoj Popovic on the Newtek Forum, I was inspired to try some experiments myself! The self-imposed guidelines were simple; using a single simple surface, texture it procedurally in such a way as to evoke both depth and surface detail, emulating the undulating colours, specular complexity, and volumetric look of the soap foam you might find in a bubble bath or kitchen sink.
Check out the article for the details and project file download.
iaian7
»
tutorials
»
photoshop
John Einselen, 9.08.12 (updated 9.08.12)
How to set up anaglyph compositing in Adobe Photoshop, with Anachrome, Trioscopic, and ColorCode variations.
iaian7
»
tutorials
»
aftereffects
John Einselen, 16.07.12 (updated 16.07.12)
Watch my video tutorial Red Giant QuickTip #67: Realistic Dust Hits to see how dust effects in After Effects can be seamlessly integrating with rendered footage from any 3D package.

iaian7
»
tutorials
»
lightwave
John Einselen, 29.11.11 (updated 4.01.12)
At Vectorform we get to work on a lot of high profile brands, and Disney's Tron: Legacy HTML5 online graphic novel experience was no exception! Given a tight deadline, we created an interactive graphic novel that leveraged animations, effects, and audio made possible by the latest HTML5 technology.
Such a cool experience needed a unique intro screen and loading animation, something that was a bit more specialised than just a simple bar. Working on two rotating pieces that would lock together at 100%, I knew the style would need to remain consistent with the established look of the graphic novel, ink strokes and all. Instead of trying to illustrate each animation frame by hand, I turned to Lightwave.
iaian7
»
tutorials
»
illustrator
John Einselen, 26.09.11 (updated 15.11.11)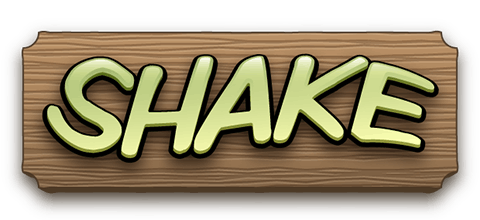 Whenever I'm given the chance, I love building procedural effects. Instead of spending a couple hours illustrating type effects in Illustrator, I'd much rather build a layer style that does it for me; then when the inevitable change requests start pouring in, I just retype the text instead of starting over on an illustration. Here's how!
iaian7
»
tutorials
»
lightwave
John Einselen, 19.03.10 (updated 28.11.11)
When shooting Avatar, James Cameron used converging cameras, resulting in footage that required perspective correction in post. Pixar took the opposite approach in Up – using (in their case, virtual) cameras mounted exactly parallel to each other, giving stereo imagery with no distortion, but more complicated convergence workflow.
2011 Update: a custom camera setup is no longer required, as Newtek included a native stereoscopic camera with full convergence and perspective control in Lightwave 10.
iaian7
»
tutorials
»
aftereffects
John Einselen, 25.09.09 (updated 13.01.10)
While stop motion can be a fantastic medium, the process is too slow for many productions. Even for simple elements, like wrinkled paper, the time it takes to do things physically is often untenable; for the Microsoft PowerPivot online advertising campaign, Vectorform required lightening quick turnaround on visual elements and animation revisions, often on an hour by hour basis. This is how the paper cutout effects were designed and generated dynamically using Adobe After Effects.
iaian7
»
tutorials
»
aftereffects
John Einselen, 25.09.09 (updated 13.01.10)

Using freely available tools, lipsyncing a character in Adobe After Effects doesn't have to be a pain. Papagayo is an open source app for breaking a script down into phonemes and syncing the pieces to an audio track, while LipSync is an OS X dashboard widget that helps translate the resulting moho switch files into After Effects keyframes.
iaian7
»
tutorials
»
aftereffects
John Einselen, 27.07.09 (updated 10.04.11)
After Effects script to push render queue completion notifications to an iPhone or iPod Touch, as well as speaking the alert audibly on your computer. Requires the Prowl app to actually interface with the push service (available from the iTunes App Store).
iaian7
»
tutorials
»
lightwave
John Einselen, 7.02.09 (updated 10.04.11)
An easier, simpler, and much older technique for simulating volumetric bodies (in this case, clouds) is to use multiple transparent layers of geometry. The nodal texture editor makes this effect all the more convenient, and can give surprisingly good results!